Published in Best Monthly Magazine – March 2020.
Best Monthly Magazine, March edition, hit the High Street shelves today. It features our photographs in a two-page article about a remarkable lady, Shirley Hoyles. Best Monthly magazine has published an article to show how astonishing she really is.
I have been privileged to photograph the students at Vertical Joy in Gainsborough, including Shirley, on a few occasions now. I'm pleased to say, we have another photo shoot scheduled this coming April, which is already fully booked!
Shirley Hoyles Inspiration
Sarah Myers, owner of Vertical Joy in Gainsborough, was also thrilled about the article when she told me:
"Shirley is an amazing student who has worked consistently hard over the last few years and has only got to this level by trying out every move and giving 100% in class. She is always supportive of others and a constant inspiration to us all. She takes this approach to everything she does and, it's been noted that, Shirley has won every single fancy dress event since joining Vertical Joy. This is why she is more than deserving of the recognition this article brings."
The Best Monthly magazine is instantly recognisable as it features Dame Helen Mirren and Kate Garroway on the front cover which is not bad company for Shirley to be keeping, is it? Don't lose the chance to grab your copy now and you won't fail to be inspired by Shirley Hoyles!
If you've already purchased your copy and are now inspired by this lady, be sure to make contact with Sarah Myers at Vertical Joy to get involved. You won't be disappointed by how much help and guidance you'll receive; just look at what Shirley Hoyles has achieved there!
Naturally, it's very exciting for our photographs to be published in a national magazine too and we're really pleased about that and being associated with Shirley this way!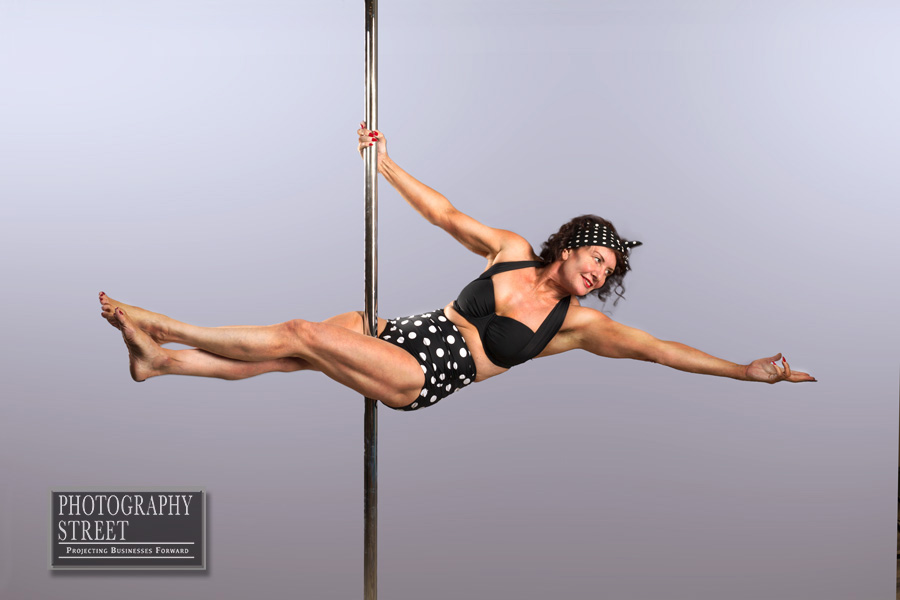 Are You In A Fitness Club Or Dance School?
If you are, and you'd like professional photographic images, you can pick up our mobile profile here for free and share it with the club or school you attend. We'd be happy to make arrangements for a photo shoot with them.
Perhaps you are the owner of a club or school; if so, we would welcome a chat to show how you can also offer our professional photography services to your students and make your business look even better in their eyes! All our contact details are in the mobile profile, link is above.
Why not view more images here!
We'd just like to shout "Congratulations!" to Shirley Hoyles for being recognised in this way for her achievements.